Coach Bryan Harsin has his man. Brett Rypien, a 6-2, 195-pound quarterback from Shale Park High School in Spokane, Washington, has signed his financial agreement making it official--he's coming to Boise State.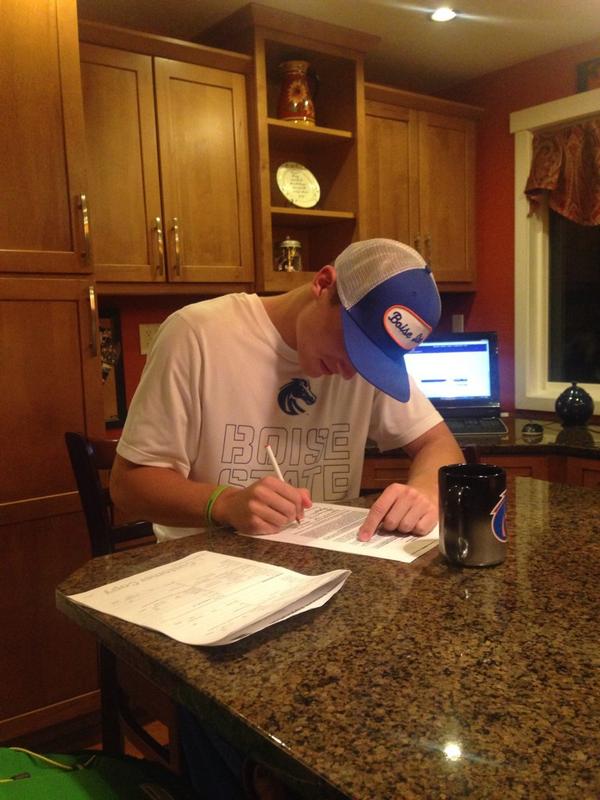 Rypien, who committed to Boise State in April, set a target of beginning college in January, and with his signing of the financial agreement, which he documented on Twitter (see above), he achieved that goal.
Welcome to Boise State, Brett!